Title: The Education of Margot Sanchez
Author: Lilliam Rivera
Genre: Young Adult, Contemporary, #OwnVoices
Published: February 21, 2017 by Simon & Schuster (who provided this delighted blogger with a review copy! Yay! This does not affect the honesty of my review.)
Pretty in Pink comes to the South Bronx in this bold and romantic coming-of-age novel about dysfunctional families, good and bad choices, and finding the courage to question everything you ever thought you wanted—from debut author Lilliam Rivera.

THINGS/PEOPLE MARGOT HATES:

Mami, for destroying my social life
Papi, for allowing Junior to become a Neanderthal
Junior, for becoming a Neanderthal
This supermarket
Everyone else

After "borrowing" her father's credit card to finance a more stylish wardrobe, Margot
Sanchez suddenly finds herself grounded. And by grounded, she means working as an indentured servant in her family's struggling grocery store to pay off her debts.

With each order of deli meat she slices, Margot can feel her carefully cultivated prep school reputation slipping through her fingers, and she's willing to do anything to get out of this punishment. Lie, cheat, and maybe even steal…

Margot's invitation to the ultimate beach party is within reach and she has no intention of letting her family's drama or Moises—the admittedly good looking but outspoken boy from the neighborhood—keep her from her goal.
As the title suggests, EDUCATION GALORE. WOOT WOOT. Margot collects life lessons with sass and style on:

Gentrification! Because Margot's family is more well-off than the neighborhood in which the family supermarket buzzes, Margot is oblivious to the harm of gentrification. Once she learns, she learns to care. She learns to feel passion against injustice even if it doesn't directly affect her.
Privilege! Margot attends a prep school and is, for the most part, ignorant of the effects of poverty. Plenty of folks strolling through her father's store, however, are not. When her father's supermarket is struck with tragedy, Margot begins to relate.
Family relationships! This is where the American and Puerto Rican cultures curl and clash in a dazzlingly intense symphony. The dynamics are fascinating to analyze. Margot realizes the importance in Puerto Rican culture to remain united as a family. THIS INSIGHT I LOVE.
Friendship! CHOOSE YOUR FRIENDS WISELY, GIRL. Margot has a series of epiphanies regarding what friendship means. Does she choose her judgemental yet popular prep school buddies? What about her "weird" gal pal who has been by her side for years? Margot juggles two one-sided relationships—one where she is the victim and another where she is the perpetrator.
We can't forget the OWN VOICES MAGIC. This book is written by a Latina originally from the South Bronx—just like Margot! The publication of this book boosts a marginalized voice and educates all who read it.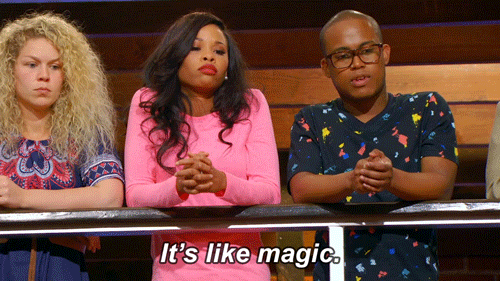 You know those whimsically flowing sentences that wrap whirling winds of words around you? I LOVE THAT. You know those constantly choppy sentences? So short? So abrupt? I HATE THAT. Unfortunately The Education of Margot Sanchez settles in the latter category. But it's okay! Everyone vibes with different writing styles.
OKAY AUTHORS, LISTEN UP: if you're going for a plot twist, actually surprise the reader! Subtle foreshadowing is delightful; obvious hints are despicable. The two "plot twists" were not handled with much care. They were fumbled through the book and led to not-so-big-actually-super-tiny reveal. My pet peeve! Predictable plots! There is no excuse!
THANK YOU FOR THE EDUCATION, MARGOT! Thanks not so much for the choppy sentences and predictable plot…
What books educated your cute little brain? Books about privilege? Gentrification? Family dynamics? What kind of writing style do you vibe with? What's your bookish pet peeve? BE MY PAL AND CHAT WITH ME ☺️